Guppy 13 Sailboat Adventures Oklahoma Greenleaf Lake
Article By Cleon McClain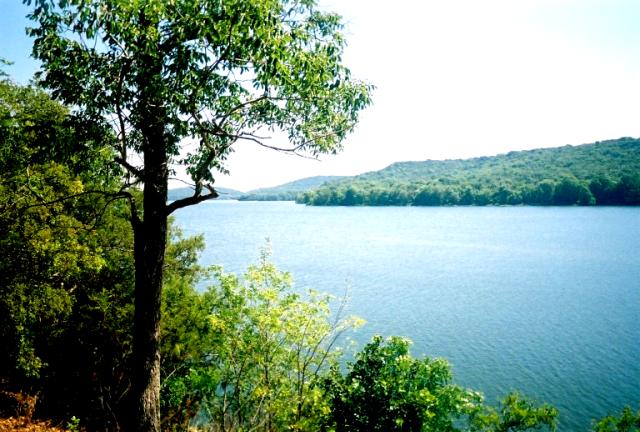 DAY ONE
This is Greenleaf Lake a small 900 acre lake and one of the most beautiful in northeastern Oklahoma. It is seldom crowded and many times we are the only boat on the lake.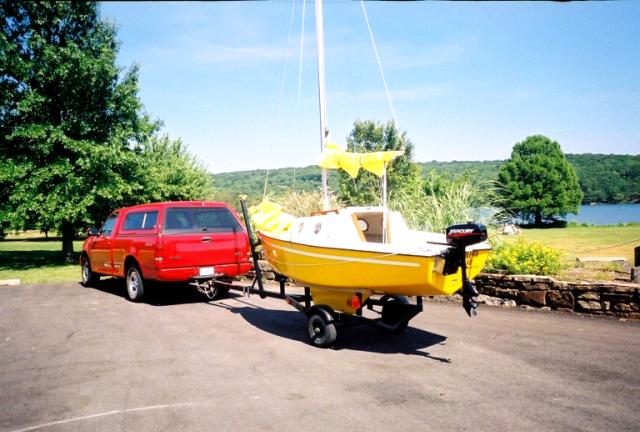 My boat, a Guppy 13, the Glenda Kay was rigged and water ready with little fuss. A few more minutes to stow my provisions for my overnight sail and we were ready to back down the short boat ramp.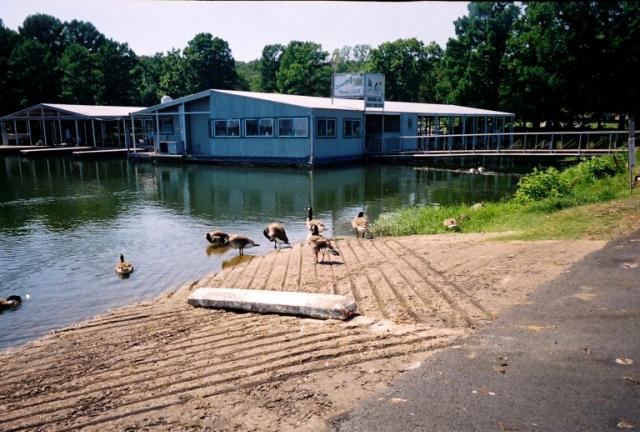 There was one problem. The boat ramp was at that moment occupied by about fifteen Canadian geese.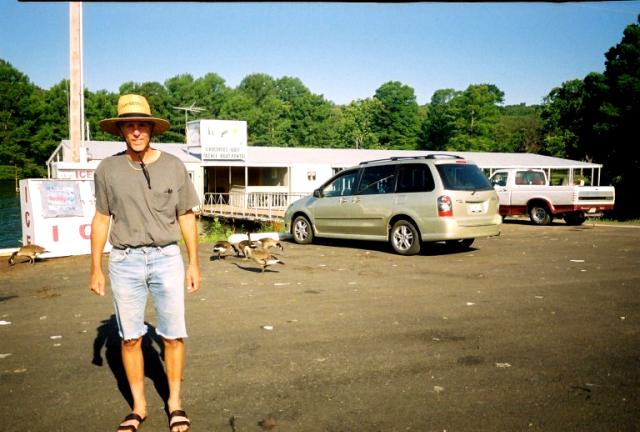 Not being in a hurry, I decided to retreat to the marina restaurant to grab a bite to eat. The floating restaurant (in the marina over my shoulder) served a great burger.
Greenleaf Lake is a small and narrow lake. This makes for some busy sailing. I had to tack about every 10 minutes as I beat windward up the lake. However, it was a great day for sailing so I didnít mind.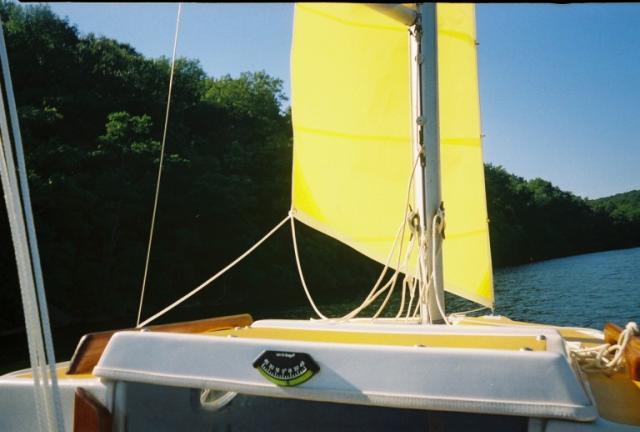 In order to make as much headway as possible before starting the next tack, I would get as close as I could to the bank before coming about.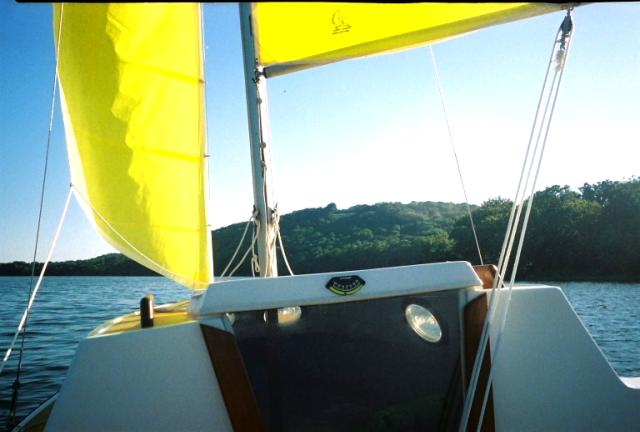 Afternoon was turning to evening and I decided to spend the night in a cove across the lake from the marina. I turned the Glenda Kay around and made the run back down the lake wing-n-wing.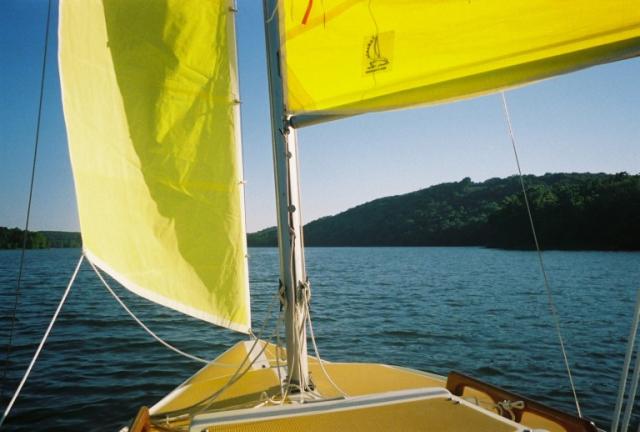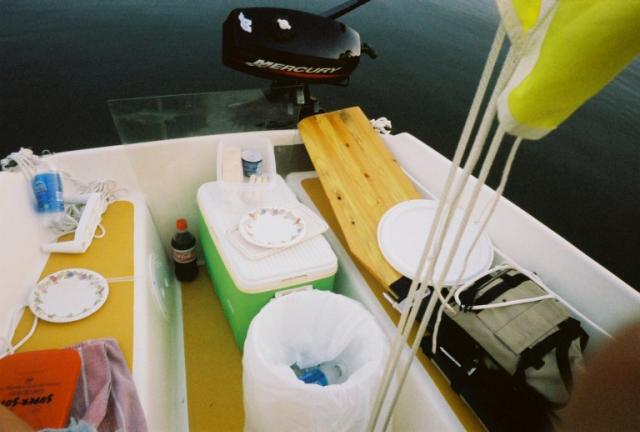 Soon I was in my own private little cove and had my table set in the tiny cockpit of the Glenda Kay ready to eat dinner and reflect on the dayís activities.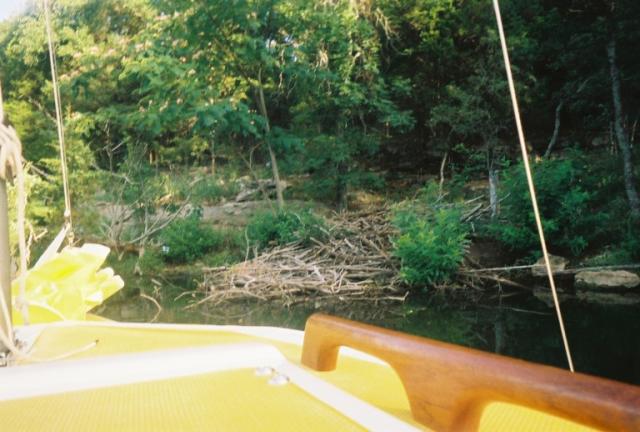 While I was eating I noticed a small tree branch moving across the water and then disappear. Then I saw little heads swimming around my boat. I had unknowingly anchored next to a beaver lodge. I enjoyed watching them till dark. If you look closely you can see one of them in the picture between the boat handrail and the beaver lodge.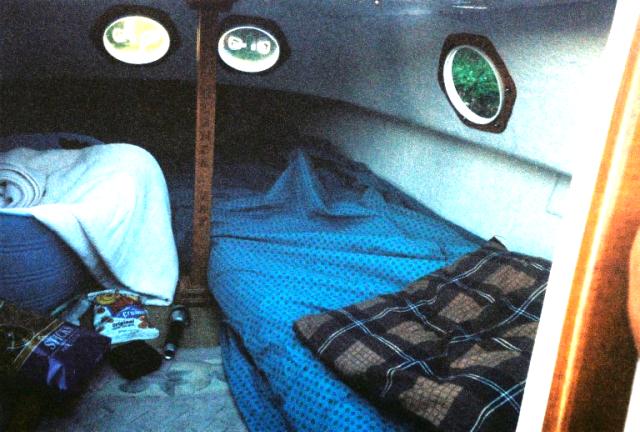 It had been a great day but I was ready when it came time to crawl into my tiny cabin to sleep.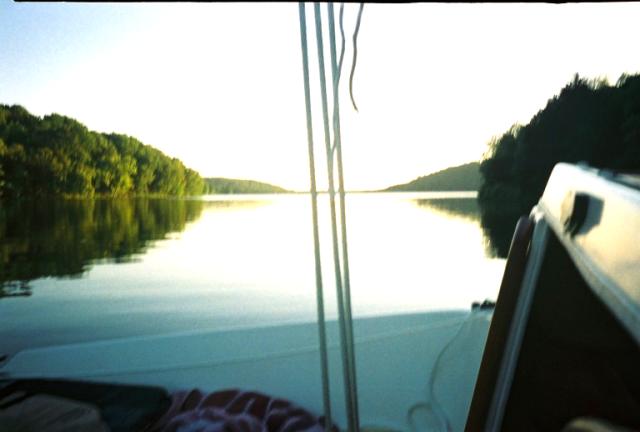 DAY TWO
The day started with no wind and the lake was as smooth as glass.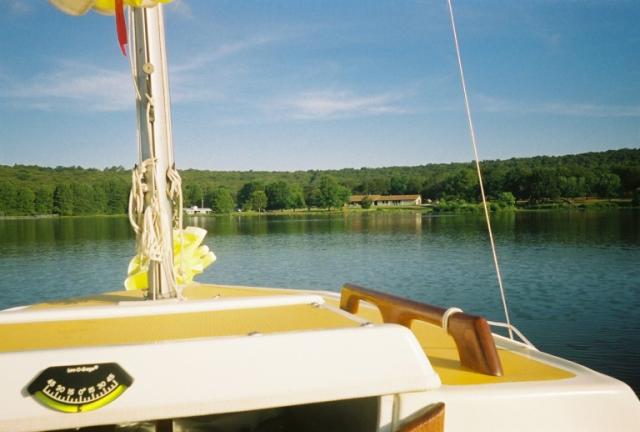 I was to meet my wife Glenda and take her sailing this morning, so I motored back to the marina.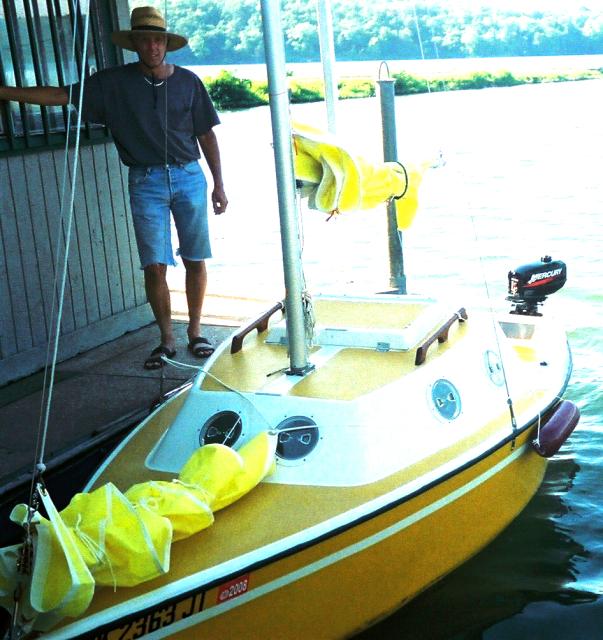 Glenda took a picture of me with the boat tied-up at the marina.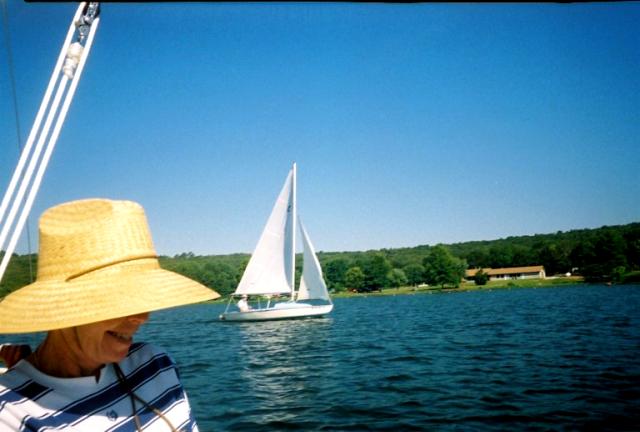 We saw another sailboat which is very unusual to see on this lake. After sailing over to visit, we found out the man in the other sailboat comes to Greenleaf once a year on vacation to sail. He is the only other sailboat we have ever seen on this lake.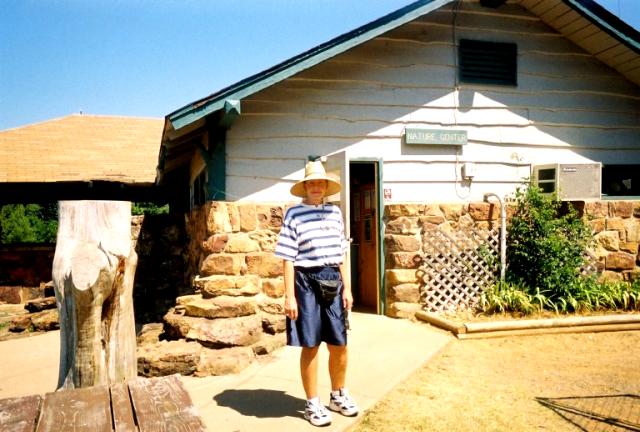 After about another hour of sailing we went back to the marina and took a walk around the park. Greenleaf has a nature center with animals from northeastern Oklahoma.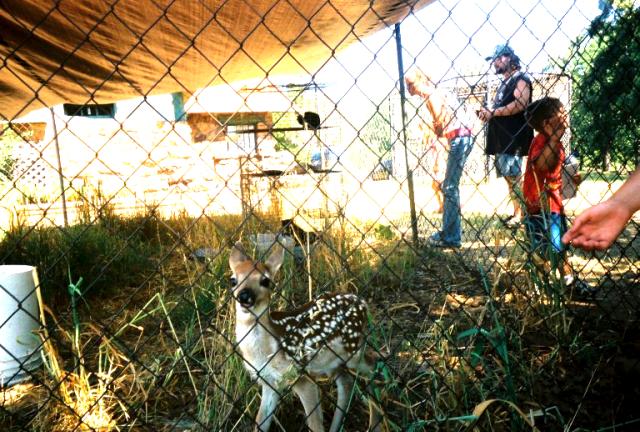 The exhibit we liked the best was a little deer about the size of a dog with spots still on it.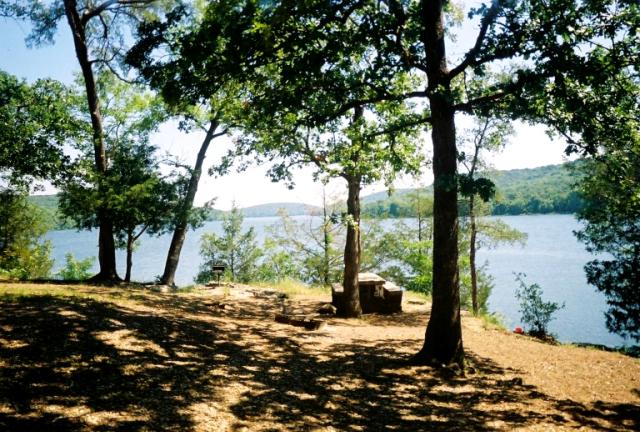 Before we left to go home we had to look back at the lake one more time. Greenleaf is our favorite lake to sail and God willing we will be back many more times.