Lake Livingston - Wolf Creek State Park
Article By Shorty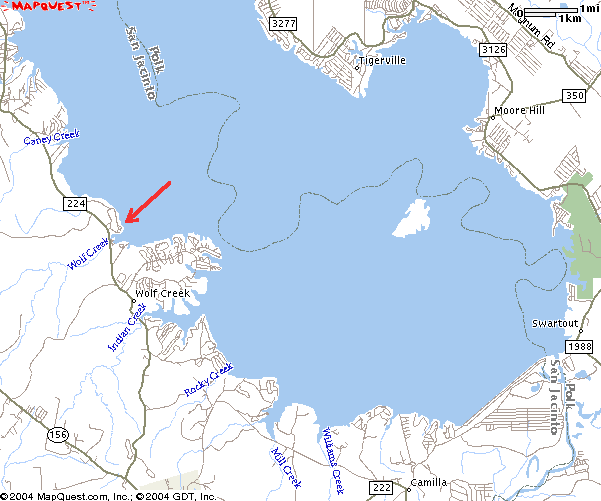 Lake Livingston - Wolf Creek State Park

N on 45
R on 1097 (exit 94), go 9.56 miles
R on TX-150, go 16.18 miles
Get to Coldspring,
L on Hwy 156, Go 1 mile
R on Hwy 224, go 5 miles
Past Cape Royal
R into Wolf Creek Park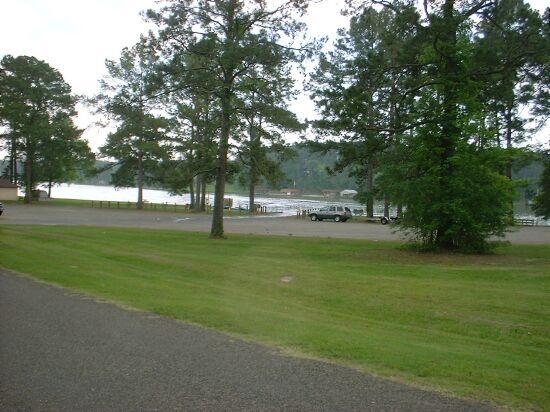 Hours, Launch Fee, Restrictions, etc.

Day use passes are $4 per vehicle + $2 per person. I called the park office, they said that from Friday to Sunday, they are there 24 hours a day, and you can go at any time to launch your boat. If you want to launch and leave your vehicle at the ramp while you overnight on the lake, that is OK and you only need a day use pass (don't need reservations).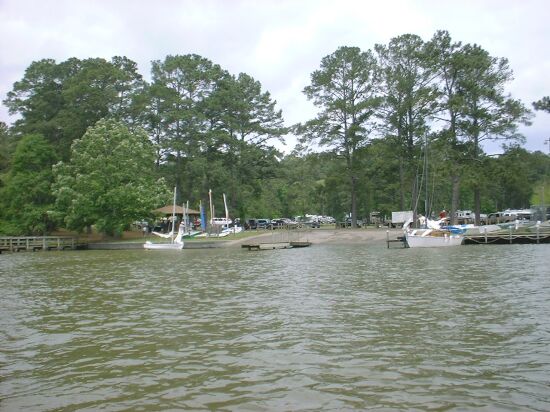 Often campsites are full, if you want to stay overnight at the park, you have to make reservations ahead of time. Park office: (936) 653-4312, Monday - Friday 8:00 a.m. to 4:00 p.m. The park is closed from November 30 till March 1.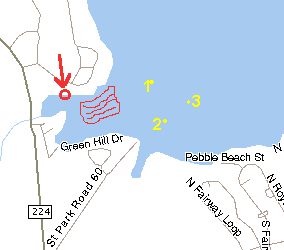 The area near the launch ramp is extremely shallow, the red wavy lines mark the shallows. It is only about 10" deep there.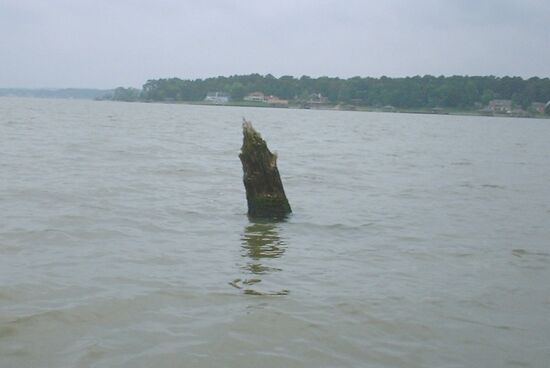 About The Lake
Livingston is a large lake for this area. When it was created, they did not clear the trees in an attempt to make it a prime fishing lake. Because of this, there are stumps all over, many of them just below the surface and very hard to see. This keeps most of the big powerboats off the lake, so it is a nice sailing lake.
The wind mostly blows from the South. Almost all of the perimeter of the lake is bulkheaded, so there are very few beach areas. The weather can turn very quickly on the lake, it can go from dead calm to 3' chop in no time flat.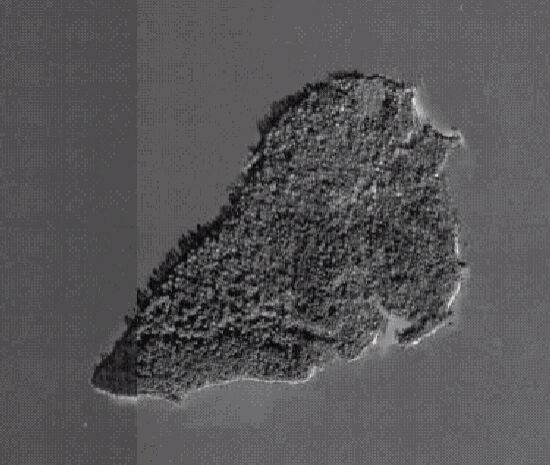 In the South Eastern part of the main body, there is an island called "Pine Island". It has beach along the north and west sides.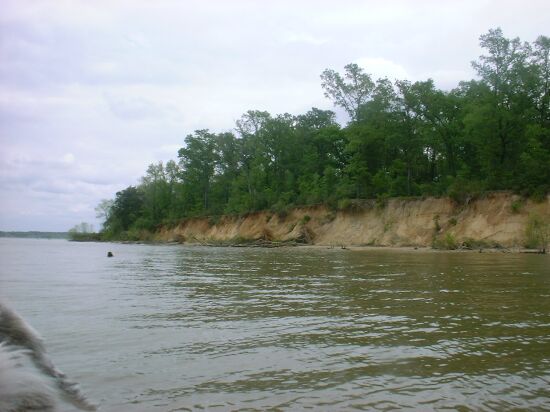 This is a beach on the western side, notice the sand cliff. The island is quickly eroding away. There are many fallen trees around the perimeter of the island, it seems that the sandy soil gives way and the trees fall off the cliff edge. I haven't seen any trees fall, but if caught there during a storm, I would keep my eyes open.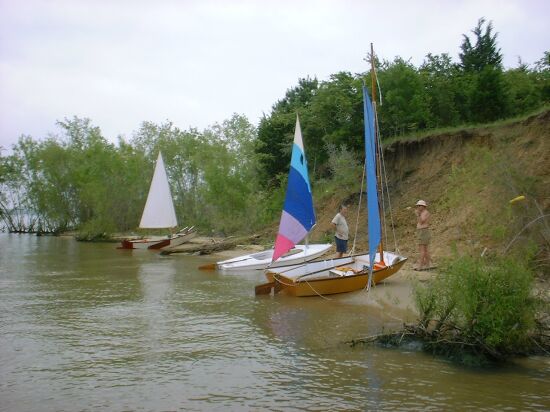 On the northern tip of the island, there is a nice little stretch of beach that looks like it would be a good place to camp on shore.
I have heard that there are arrowheads scattered around the island, if you know what you are looking for. Many ferrel hogs and armadillos live on the island too. One person who went after my geocache reported seeing a coral snake, so be careful if stomping thru the woods.