Cleaning Sailboat
Article By Shorty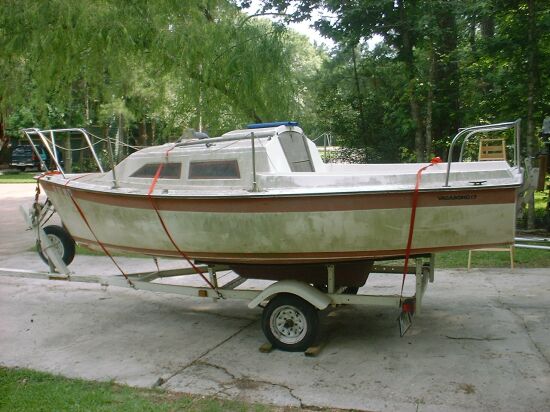 Look at that dirty boat!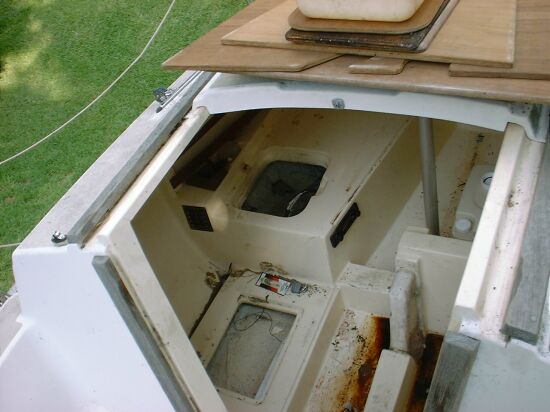 It had been sitting unused for 3 years before I purchased it. There were several leaks in the deck and water had been sitting inside the hull.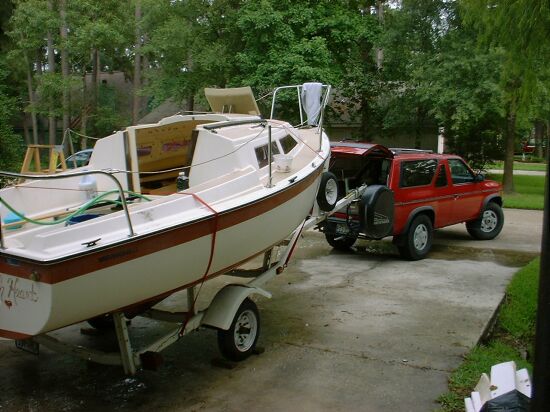 To clean it out, I propped the tounge of the trailer up into the back of my wife's truck.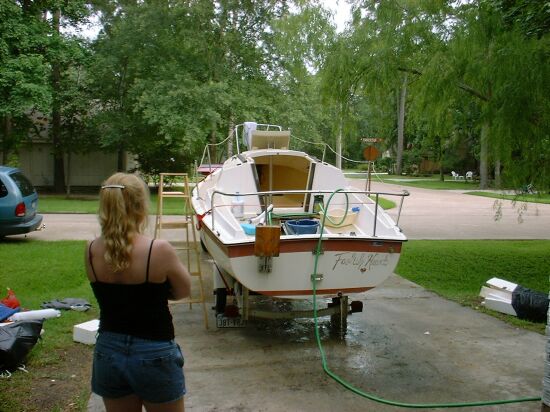 I had installed a drain plug in the transom, and I crawled inside with a garden hose and sprayer bottle filled with 50/50 bleach / water, and some simple green soap added in.
With scrub brushes I was able to clean out the inside and get rid of the smell caused by the stagnant water.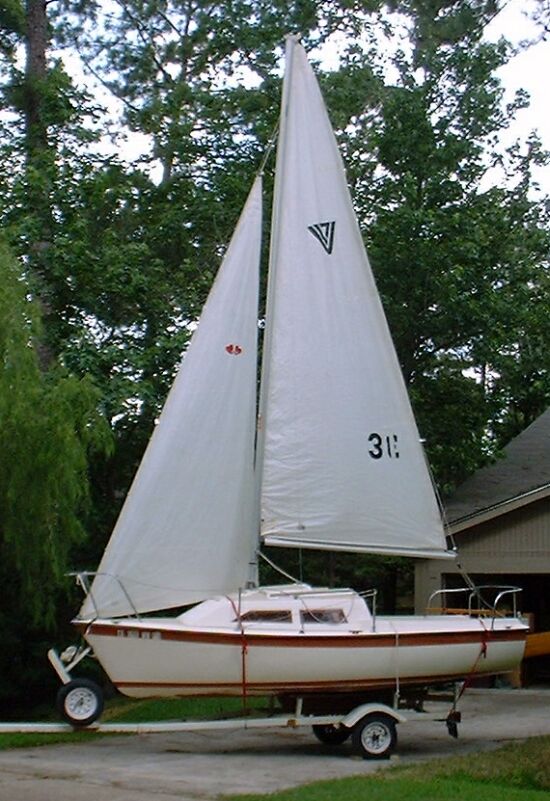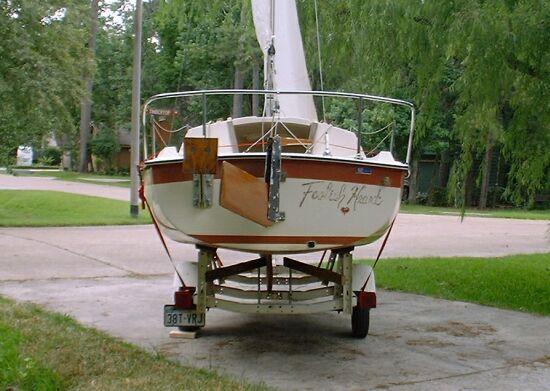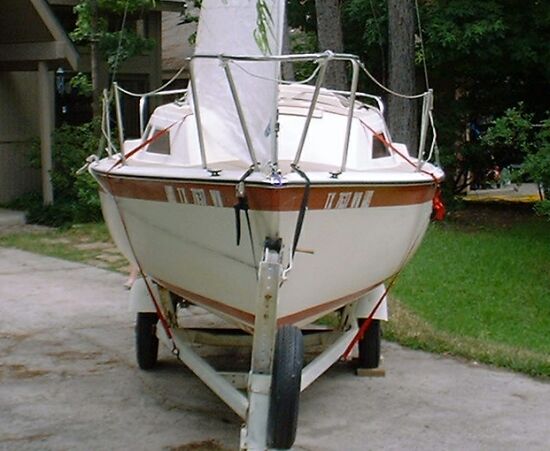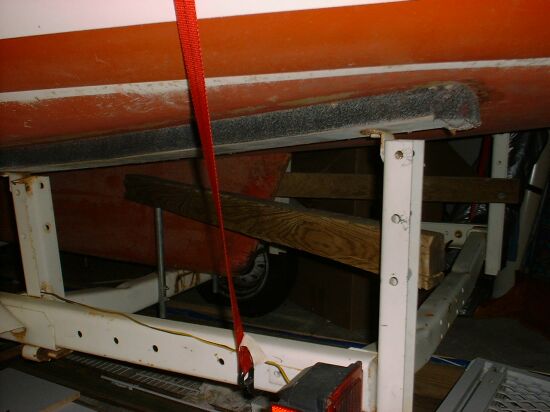 Here is a very simple keel guide that I made from junked 2x4's. Before I had this, it was dificult to get the boat onto the trailer strait. After putting the guide on, it became really simple to load the boat up and head out.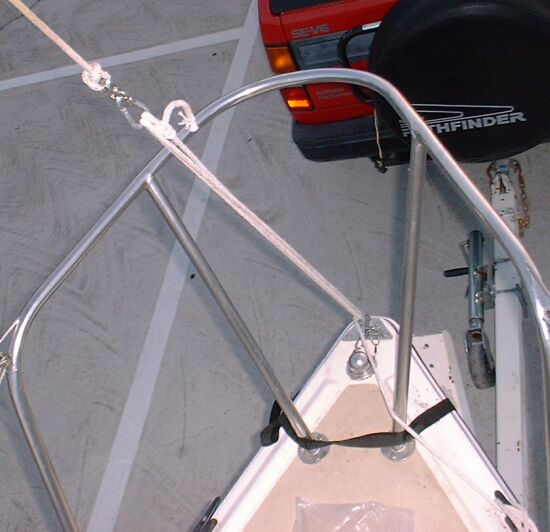 For putting the mast up, I ran a line from a snap hook on the bow thru the jib halyard. As I lifted the mast, I would pull on the line to hold the mast up and tighten it down. Then I would cleat off the line, and attache the fore stay.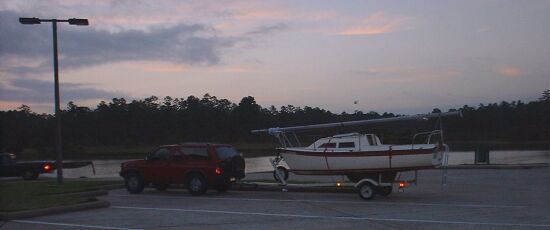 Early morning sailing trip.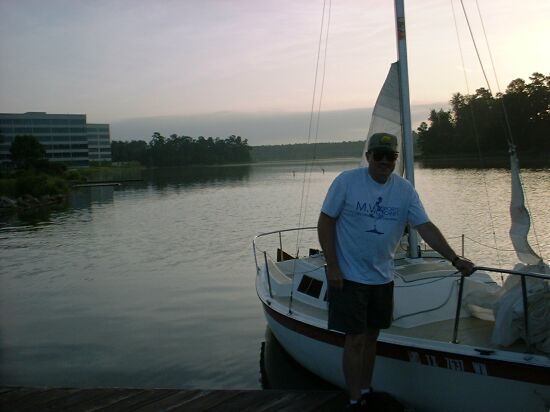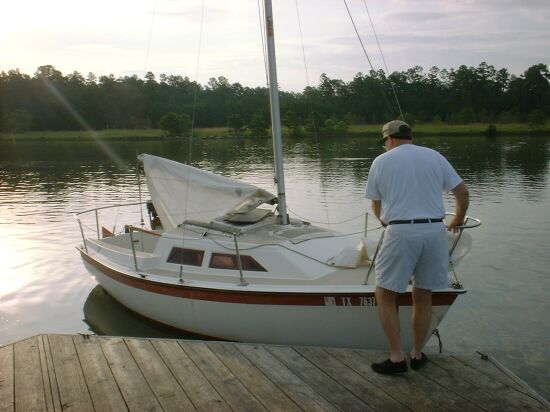 My buddy Tim.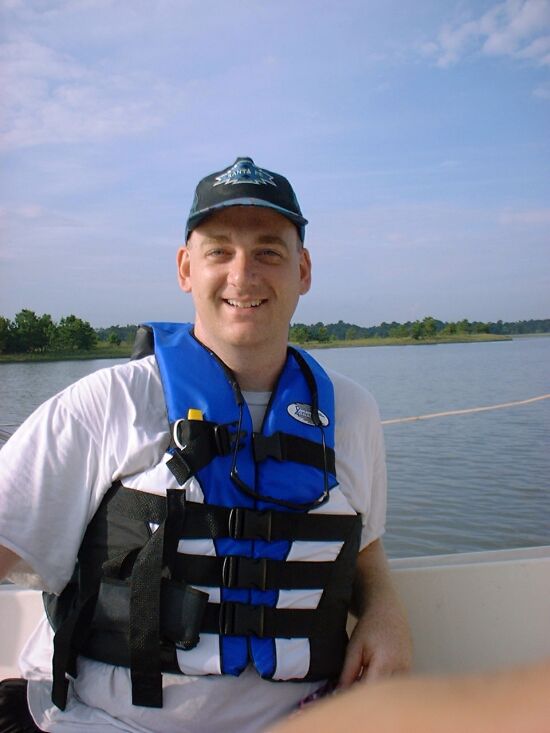 That is me.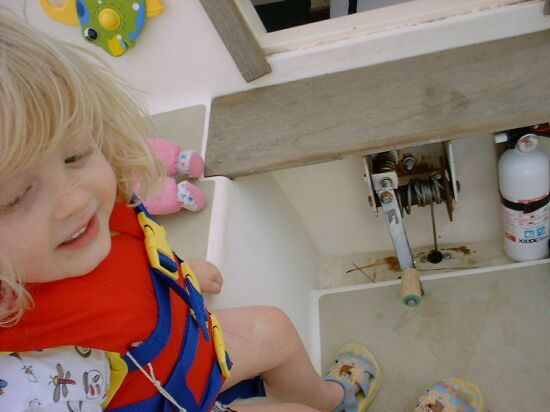 This is the keel hoist winch. It is a worm drive winch and takes about 150 turns to raise and lower the keel - but each turn is so easy, that my daughter can turn the handle by herself. Some others have replace the winch with a trailer type winch and mounted it sideways. Another guy made the center spindle bigger, so it took less turns to raise and lower the keel.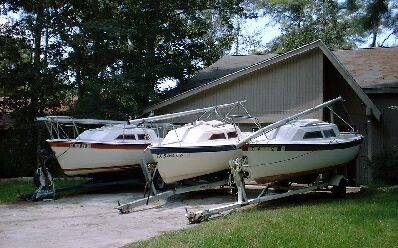 As you can see, I kinda developed a bit of a habit of collecting Vagabond 17 Sailboats...